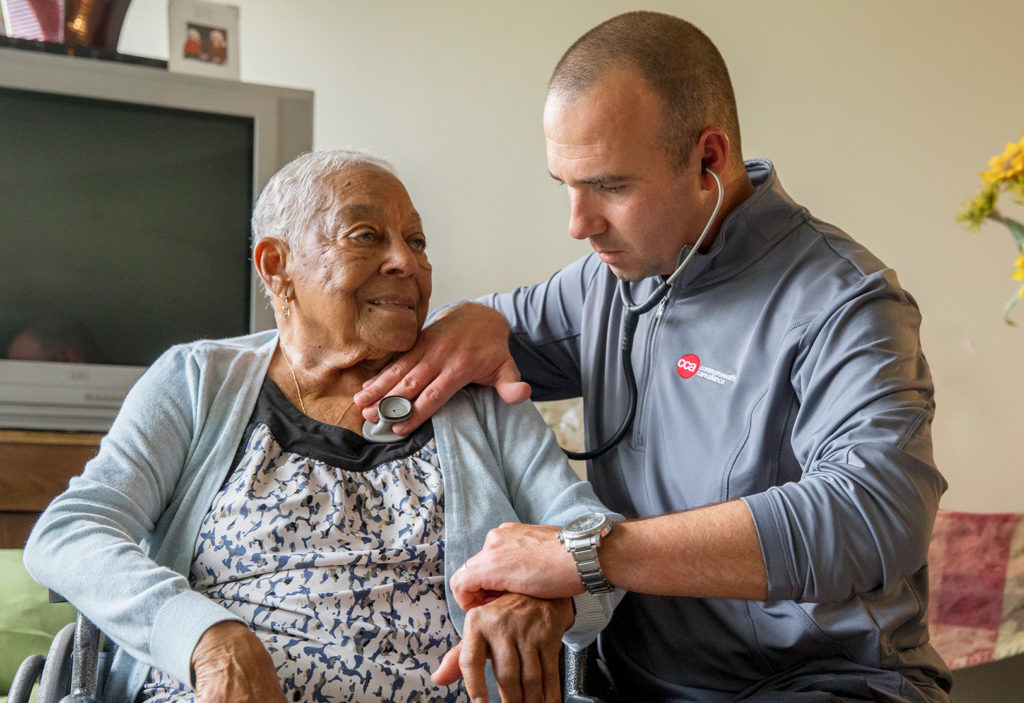 Our story begins in the 1970s, when visionary healthcare leaders in Massachusetts—including clinicians, advocacy groups, community organizers, philanthropic funders, government agencies, and policymakers—came together to build a statewide community health movement that is still unique in the nation.
Inspired by the values of human dignity, individual empowerment, and fair access to care, this movement built a strong network of community health centers in low-income neighborhoods across Massachusetts. It also introduced care delivery innovations that improved the health, well-being, and independence of people with significant needs—including the frail, the elderly, the sick, and those with disabilities.
The core idea was a truly integrated model of enhanced primary care, using an interdisciplinary team to provide and coordinate the full spectrum of services, including primary care, behavioral health care, and social services and supports. For the last fifty years, a number of organizations have been at the forefront of implementing this care model, including:
The leaders of these organizations collaborated to found Commonwealth Care Alliance.
CCA was incorporated on March 18, 2003, with $2 million in grants for initial capitalization

CCA launched one of the Commonwealth's first Senior Care Options plans in 2004.

BCMG became a wholly owned subsidiary of CCA in 2008, was renamed Commonwealth Community Care (CCC) in 2013, and is now known as CCA Primary Care

CCA launched the Hospitalist program and Palliative Care

program in 2011

CCA launched one of the nation's and Commonwealth's first One Care Dual Demonstration Medicare-Medicaid Programs (MMPs) in 2013

CCA opened two Crisis Stabilization Units (CSUs) in 2013–2014

CCA

launched a Mobile Integrated Health (MIH) pilot; this program was branded instED

®

as it began to expand statewide in 2018

Winter Street Ventures®, CCA's healthcare start-up

accelerator and venture investment subsidiary, was launched in 2016

The Center to Advance

Consumer Partnership (CACP), CCA's organization for fostering authentic consumer partnership throughout the healthcare system, was founded in 2018

CCA One Care has been recognized as a top-rated MMP since 20162 and was selected by MassHealth in 2020 for One Care 2.0 (to begin 2022)
The Boston Globe named CCA a Top Place to Work and a Top Place to Work for Diversity in 2020
CCA helped develop and then managed the Commonwealth's Isolation and Recovery Sites for homeless individuals that launched in 2020 during the COVID-19 pandemic
CCA partnered with the Commonwealth to lead the state's COVID vaccination program for homebound individuals in 2021
Commonwealth Community Care was rebranded to CCA Primary Care in 2021
CCA complements its existing product offerings in Massachusetts with two new Medicare Advantage plans, with enrollment effective January 1, 2022
In its first-ever expansion outside its home state, CCA offers three new Medicare Advantage plans in Rhode Island, with enrollment effective January 1, 2022
CCA Senior Care Options achieves 4.5 out of 5 Stars from CMS for 20233
CCA completes acquisition of majority stake in Reliance Healthcare in Michigan, including its Medicare health plan and ACO assets, and 600-doctor physician organization (2021)
CCA completes acquisition of Vitality Health Plan of California, including two Medicare Advantage plans (2021)
CCA partners with the Commonwealth to create and operate a first-of-its-kind temporary housing community on the former Shattuck Hospital campus in Jamaica Plain, Massachusetts (2022)
A multi-year, mission-aligned geographic diversification growth strategy is currently underway to extend our proven uncommon care® model across the United States.
1When you click this link, you will leave the Commonwealth Care Alliance website.
2Based on the 2016, 2017, 2018, 2019, and 2020 Consumer Assessment of Healthcare Providers and Systems (CAHPS) surveys.
3Every year, Medicare evaluates plans based on a 5-star rating system.
To learn more about CCA
8:00 am to 8:00 pm ET, Monday through Friday, and 8:00 am to 6:00 pm ET, Saturday and Sunday