Transforming healthcare for those who need it most
About Commonwealth Care Alliance®
Based in Boston, Commonwealth Care Alliance® (CCA) is a not-for-profit, integrated care system influencing innovative models of complex care nationwide. Mission-based and person-centered, CCA is singularly focused on sustainable and evidence-based healthcare breakthroughs that fill important gaps in care and improve the health and well-being of people with significant needs. This includes advocating for affordable, high-quality, and cost-effective healthcare policies that lead to healthcare equity for individuals who need it most.
CCA's unique model of uncommon care® has achieved an unparalleled track record of improved health and quality outcomes and lower costs of care. In 2021, CCA began a multi-year, mission-aligned geographic diversification growth strategy to extend its proven care model throughout the United States. With its newly launched health plans in Massachusetts and Rhode Island and recent acquisitions in California and Michigan, CCA will serve over 62,000 individuals across four states.
Acquisitions are pending regulatory approval.
---
Enterprise Fast Facts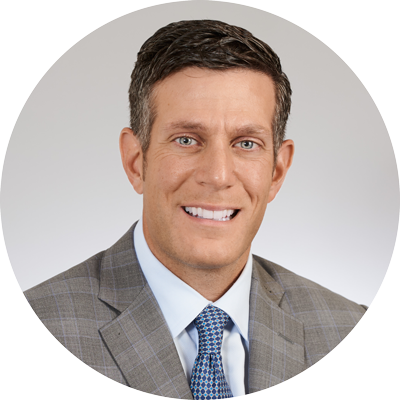 Christopher D. Palmieri
President and CEO
$2.0B
2021 Projected Total Revenue

41,719
Total Members
As of 8/31/2021
---
Health Plans
CCA Massachusetts: Our range of MassHealth and Medicaid plans for individuals with significant needs.
CCA Rhode Island: Our range of Medicare and Medicaid plans for individuals with significant needs.
---
Care Delivery
CCA Primary Care: Our clinical affiliate, a specialized primary care practice with four locations in Massachusetts: Boston, Lawrence, Springfield, and Metro/West Worcester
Marie's Place®: Our alternative to psychiatric hospitalization for members, with one location in Brighton, Massachusetts.
---
Health Solutions
instED®: Our innovative and comprehensive mobile integrated health solution that responds to urgent care needs, providing high-intensity care in members' setting of choice
Health Ventures
Winter Street Ventures®: Our healthcare investment subsidiary that identifies, accelerates, and brings to scale innovations
Common Good
Center to Advance Consumer Partnership: Organization fostering authentic consumer partnership throughout the healthcare system
---
It takes uncommon care® to produce uncommon results
Our nationally recognized model of care is designed to address unmet social determinants of health, behavioral health, and medical needs. Our approach to care is proven to drive outstanding results.
The CCA uncommon care® model has demonstrated success in reaching and engaging individuals with significant medical, behavioral, and social needs—improving quality of care while reducing avoidable hospital admissions and emergency room utilization.
Reduced IP Admissions
2020 vs. 20192
Reduced ED Utilization
2020 vs. 20192
Our Mobile Integrated Health (MIH) program provides in-home urgent medical care and reduces avoidable emergency room visits and hospital admissions for members with acute care needs.
of visits
avoided an emergency department or inpatient admission within 3 days
estimated cost savings
to CCA in 2020
patient satisfaction scores
based on how likely they were to recommend instED to family or friends
Results as of 12/1/2020 unless otherwise noted
1 Percent of ICO + SCO members weighted together who have at least 1 qualifying touch by a care team member within a given month (Rolling 3-month average, 7/2021)
2 Combined CCA ICO + SCO rate per 1,000 members; hospitalization rates are consistently below the per capita averages during COVID-19 pandemic
To Learn More About CCA
8:00 am to 8:00 pm, Monday through Friday, and 8:00 am to 6:00 pm, Saturday and Sunday