Transforming Healthcare for Those Who Need It Most
About Commonwealth Care Alliance®
Based in Massachusetts, Commonwealth Care Alliance (CCA) is an integrated care system influencing innovative models of complex care nationwide. We're a not-for-profit, community-based payer and provider serving over 40,000 dually eligible individuals with significant health needs.
Mission-based and person-centered, CCA is singularly focused on sustainable and evidence-based healthcare breakthroughs that fill important gaps in care and improve the health and well-being of people with complex needs. This includes advocating for affordable, high-quality, and cost-effective healthcare policies that lead to healthcare equity for individuals who need it most.
Enterprise Fast Facts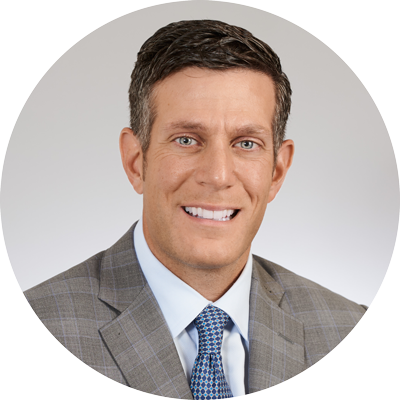 Christopher D. Palmieri
President and CEO
42,154
Total Members and Patients
As of 4/1/2021
CCA Primary Care: CCA's clinical affiliate, a specialized primary care practice with four locations: Boston, Lawrence, Springfield, and Metro/West Worcester
instED®: CCA's innovative and comprehensive mobile integrated health solution that responds to urgent care needs, providing high-intensity care in members' setting of choice
Winter Street Ventures®: CCA's healthcare investment subsidiary that identifies, accelerates, and brings to scale innovations
Center to Advance Consumer Partnership: Organization fostering authentic consumer partnership throughout the healthcare system

---
It takes uncommon care® to produce uncommon results
To help high-need, high-cost individuals, we deliver uncommon care®—our nationally recognized model of care, which is designed to address unmet social determinants of health, behavioral health, and medical needs. Our approach to care is proven to drive outstanding results.
CCA's uncommon care® model has demonstrated success in building care partnerships with CCA One Care members and improving care for people with significant needs, while also lowering the long-term costs of care by reducing avoidable hospital re-admissions and institutional care.
All-cause 30-day readmission rate
for CCA One Care members from 2019 to 2020
↓11.1%
Emergency Department visits
Rate per 1,000 for CCA One Care members from 2019 to 2020
↓19.9%
Acute admissions
Acute medical/surgical/
maternity admissions per 1,000 for CCA One Care members from 2019 to 2020
↓9.9%
By successfully engaging SCO members in our uncommon care® model, CCA Senior Care Options improves their quality of life while also reducing long-term costs attributed to hospital admissions and ambulatory care.
71.4%
of CCA Senior Care Options members are nursing home certifiable, yet are able to live safely and independently at home with our care and support
30-day hospital readmission rate
for CCA SCO members from 2019 to 2020
↓21.0%
Acute admissions
Acute medical/surgical admissions per 1,000 for CCA SCO members from 2019 to 2020
↓13.2%
Inpatient expenses
per member per month for CCA SCO members from 2019 to 2020
↓7.6%
91.1%
of SCO members who received CCA care and support for at least 9 years are still living in their home or community
Results as of 12/1/2020 unless otherwise noted.
To Learn More About CCA
8:00 am to 8:00 pm, Monday through Friday, and 8:00 am to 6:00 pm, Saturday and Sunday